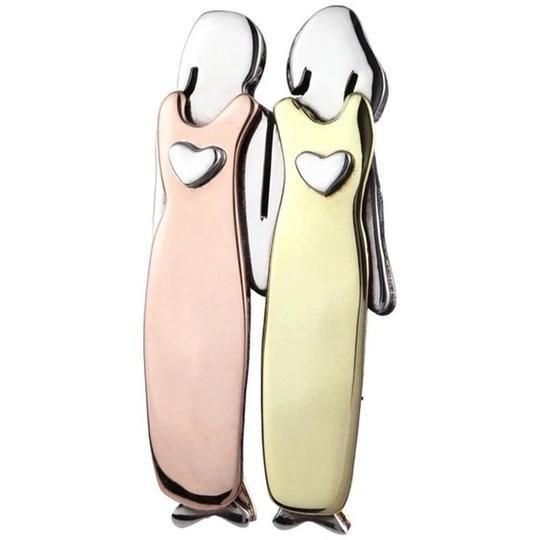 Sister Forever Love Heart Pin
Original price
$14.99
-
Original price
$14.99
No matter if your sister lives two doors away from you or miles apart, nothing shows your love for her than this beautiful Sisters Pin. Wear it over a sweater or on your backpack. It can also be a great gift for your sisters, friends, mom or any woman in your life! Shop now and give her the gift of love. 
Available in 2, 3, 4, 5, or 6 sister pin formats!
It's always great to be reminded of the love you share with your siblings. Especially if you live a little far from her and don't see her often, this pin is the best gift you can give for yourself and her! 


This compliment magnet is not only compact and easy to carry, it's made with the best quality materials perfect for everyday wear on your shirt or sweater all year long!


Package Includes:
1x Sisters Pin
Alpaca silver, copper, & brass
2 sisters: 1.3" x 0.5" (3.3 x 1.3 cm)
3 sisters: 1" x 1.25" (2.5 x 3.2 cm)
4 sisters: 1.25" x 1.25" (3.2 x 3.2 cm)
5 sisters: 1.25" x 1.1" (3.2 x 2.8 cm)
6 sisters: 0.9" x 1.1" (2.3 x 2.8 cm)
Designed in the U.S.A.
Ships from the U.S.A.
Handmade