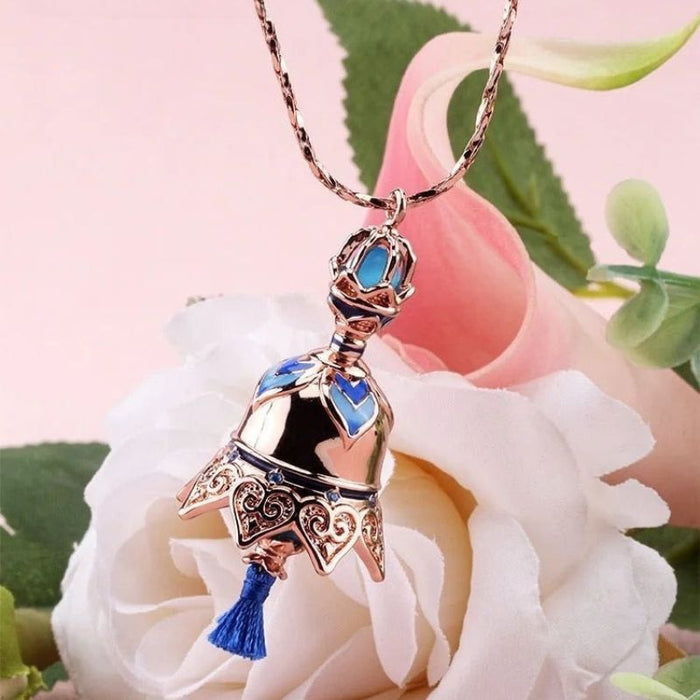 Bell Necklace Accessory
Original price
$29.99
-
Original price
$29.99
Our Bell Necklace Accessory is a whimsical and charming piece of jewelry that adds a touch of tinkling delight to your ensemble and features a small bell pendant that emits a soft and melodious sound with movement. Wear it as a joyful addition to your look or attach it to a bag as a decorative accent that also announces your presence with a gentle chime. 
Features:


This accessory is made with exquisite zircon diamond and a gold border, showcasing elegance and sophistication. Its unique design resembles the iconic vision gems from the popular game Genshin

Impact, making it a must-have for fans and collectors alike. If you're a Genshin Impact fan, you won't want to miss out on this accessory that perfectly combines game elements and accessories.

It's suitable for daily wear as well as various occasions such as parties, dates, weddings, and birthday parties.

This gemstone pendant is the perfect choice to showcase your beauty and confidence. It's also an excellent gift option for your loved ones, family, friends, colleagues, or any other important person in your life. The Rice Wife God Eye Gem Pendant is a meaningful, unique, and high-value gift that can express your heart.